Met een golventapijtje
Vanaf 13 november 2015 as.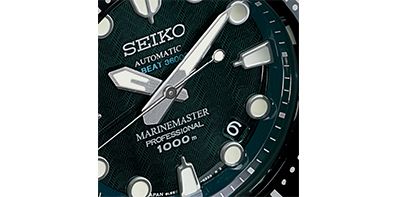 < Seiko translated by google:
Seiko Watch Co., Ltd. (President and CEO: Shinji Hattori, Head Office: Minato-ku, Tokyo) is, from full-fledged sport watch series , and to commemorate the domestic diver 50th anniversary, every hour 36,000 by a high-speed vibration of times (per second 10 vibration), a stable mechanical movement equipped of JAMSTEC (JAMSTEC) to achieve the accuracy special model, suggested retail price 650,000 yen + tax, in limited quantities of 500, 2015 11 month the 13th from (gold) will be released in the country.
, including the diving, also corresponds to the hard scenes, such as polar regions, it is a sports watch brand with a full-scale function. '50 From the launch of Japan's first diver in 1965, Seiko will aim to safely use diver in a harsh environment, we have continued to evolve. At JAMSTEC manned submersible research vessel of the 1983 "Shinkai 2000", also, in the last year in September to perform a demonstration at the unmanned spacecraft "aperture 7000Ⅱ", we have to prove the height of the performance. Seiko also now on, we will continue to evolve to pride the trust of divers around the world.
Features of JAMSTEC special model
In diving method that uses a mixed gas of high pressure consisting such as helium waterproof for (saturation diving) (※ 1), withstand the pressure at a depth of 1,000m, it is a full-fledged diver of professional use. Suitable limited special specification to special model that is the image of a JAMSTEC of overlapping research diving in the ocean of the world, have been sprinkled throughout.
-In pure iron dial of deep blue green the image of a deep sea win, it has been made a beautiful stamped pattern reminiscent of a wave.
In addition, the character of the "HI-BEAT36000" on the dial, has adopted a vivid blue with the image of a JAMSTEC and the sea.
-The titanium material of the case and the band, from the everyday use of abrasion and small scratches, protect the natural beautiful shine and clean finish watch, Seiko proprietary surface processing technology "diamond shield" has been decorated. In addition, the character of on the bezel is subjected to a silver finish by anodic oxidation treatment with the laser (※ 2), exfoliation and faded without, you can also firmly confirmed forever.
Case material: Titanium (diamond shield)
Glass material: Sapphire glass (anti-fogging treatment)
Dial: dark green wave pattern
Magnetic resistance: Strengthening anti-magnetic watch (JIS anti-magnetic watch two)
Waterproof performance: 1,000m waterproof for saturation diving
Crown: Screw lock type crown
And other: Rotating bezel, Double lock with one push, in divers adjuster system cuts
Case size: [Outer diameter] 48.2mm [thickness] 19.7mm (not including the button protrusions)
And after-sales service: Manufacturer Warranty 1 year warranty
Price: 650.000 JPY
Limited: 500 pices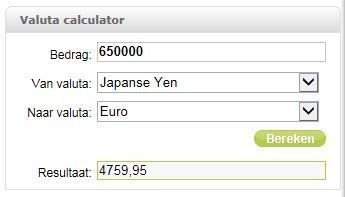 Movement Specifications
Mechanical movement Caliber 8L55
Time accuracy The average daily rate +15 seconds to -10 seconds (at temperature 5 ℃ ~ 35 ℃)
Hoisting system Self-winding (hand winding)
Duration About 55 hours at the time on the maximum take-
Frequency 10 vibration / sec.
Stone number 37 stone >
En voor als je Japans kunt lezen? Hier de Pressrelease: